Skip to Content
What Is an On-Demand Shower?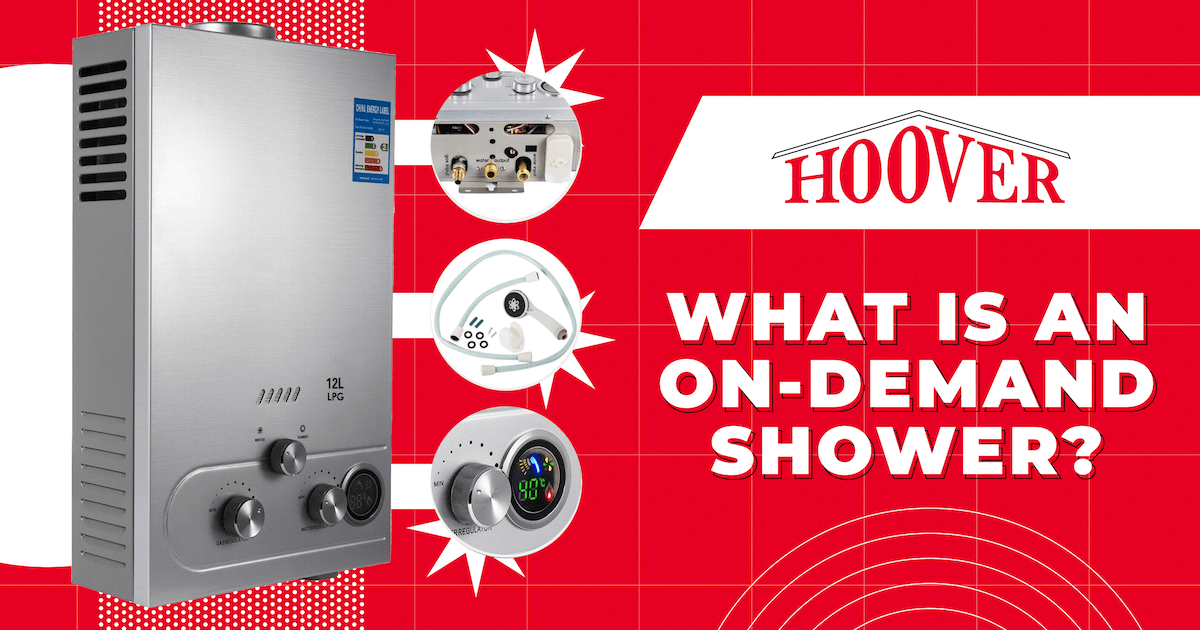 At Hoover, we've provided tankless water heaters to many of our customers in Troy, MI, and Southeast Michigan. While many people choose to install one to serve their entire home, others prefer smaller units to have, for example, an on-demand shower.
A miniature water heater can provide water to a shower without having to worry about draining the tank. With a traditional system, showering can deplete the hot water supply. The next person to shower must then wait for hot water to be replenished.
Taking Tankless Water Heaters to a New Level
Tankless heaters come in various forms, including those that serve a single fixture. While there are units that install at the kitchen sink, a few are engineered to install in your shower. With some, the heater unit is supplied with a shower head that's attached directly to it. Tankless water heaters deliver anywhere from 2 to 12 gallons per minute, and a capacity of at least 5 gallons per minute is needed for a shower, especially if someone else wants to be able to run a faucet or two at the same time.
Installing an On-Demand Shower
How you approach installation depends on the unit you buy and the amount of work required. It will need to connect to your plumbing pipes. If you don't have experience, you may need a plumber to make the proper connections to the cold inlet pipe and hot outlet pipe. Numerous products are designed to mount to a wall.
Electric heaters connect to your home wiring, typically via a plug. Others are powered by gas, in which case you'll need to connect it to a propane tank or your gas line. But many on-demand shower water heaters are electric, so shouldn't be difficult to get working.
Installation varies by model and brand, but here is a general overview of how you'd install a shower water heater:
Connect the unit to the pipe via threaded fittings wrapped in Teflon tape. If the fittings differ in size, use a pipe nipple to make the connection; then tighten it with a pipe wrench or plier.
Attach the shower head to the heater unit, whether it was included in the package or you purchased the shower head separately. Run the water for at least 10 seconds.
Plug the shower water heater into an electrical outlet. Follow the manual, as some units must be connected to a junction box. Also, check the amperage to ensure the circuit can handle the heater's power draw.
How to Use an On-Demand Shower Water Heater
Once again, follow the product's manual for how to operate the unit. Many have digital displays and controls to adjust the temperature and/or flow. More advanced units may have a built-in thermostat to help manage the temperature. Generally, operating an on-demand shower unit is simple—just turn it on, set the temperature, and run the showerhead.
Contact Hoover Electric, Plumbing, Heating & Cooling
Specializing in tankless water heater installation and repair, Hoover can help you benefit from an endless supply of hot water and energy efficiency. We have serviced tankless systems throughout Southeast Michigan. Schedule service, get a free estimate, or request more information by calling 586-371-5733 today.