Skip to Content
Clinton Township Water Heater Repair & Installation
Water Heater Repair & Replacement for All of Southeast Michigan
A cold shower is never something anyone wants to experience. When you're looking for same-day plumbers for tankless water heaters, water heater repair or water heater installation, call the trusted name of Hoover Electric, Plumbing, Heating and Cooling. For more than 33 years, we have been serving the great residents of Clinton Township with quality plumbing services. From sump pumps and leak detection to drain cleaning and gas leaks, we have all your pipes covered. Just give our office a call and schedule your water heater repair or water heater installation with Hoover today!
$50 Off New Water Heater Installation
Cannot be combined with other offers. Limited one per customer. Must be presented at time of service. No cash value. Other restrictions may apply.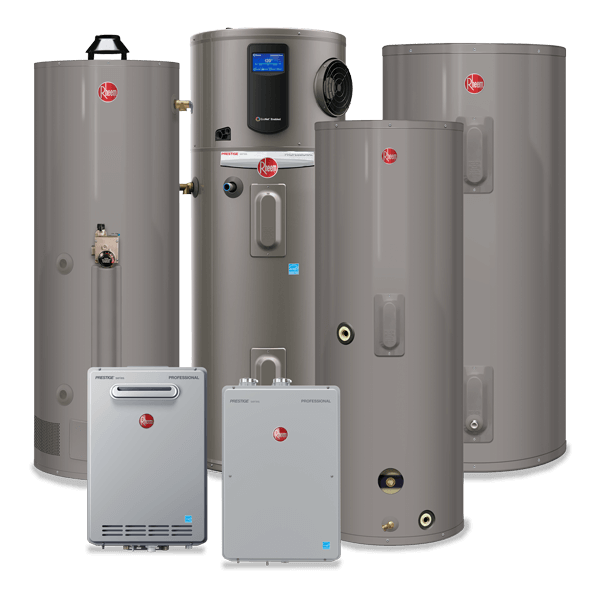 Expert Water Heater Installation
If your old water heater needs replacement, Hoover offers fast and friendly water heater installation. We have the most modern systems to choose from. When you call, we will do the following:
Discuss your hot water needs and your budget
Show different energy-efficient models
Compare features of water heaters
Professionally install your heater
Remove your old water heater
Why Choose Hoover for Water Heater Repairs?
Experience
It's important that you select an HVAC technician who has sufficient experience — we're talking at least 5 years of experience. This will ensure that they can get the job done well.
Reviews
These days, there's no excuse for not having reviews! You should never trust a provider that has zero reviews.
Credentials
Is your chosen technician fully licensed and insured? You should always check for this.
Signs Your Water Heater Needs Repair
The best way to keep your water heater in good shape is to repair any issues as quickly as possible. These foolproof signs indicate that your water heater needs repair:
Strange Noises: If you hear weird gurgling or rumbling noises coming from your water heater, have your heater checked by a professional.
Rusted-Colored Water: Discolored water may indicate that your heater is rusting from the inside
Leaks: Pooled water around the base of your heater could indicate a leak
If you notice any of these signs, call in a professional to repair your water heater. Contact Hoover today to find out more about our top-notch water heater repair services! We're happy to help.
Buy Today, Pay Over Time
You don't always have the choice to save up for a repair or replacement. Our financing options can help you get the services you need when you need them, subject to approved credit.
All the Services You Need Under One Roof, When You Want It Done Right