Skip to Content
Sump Pump Line Repaired or Replaced?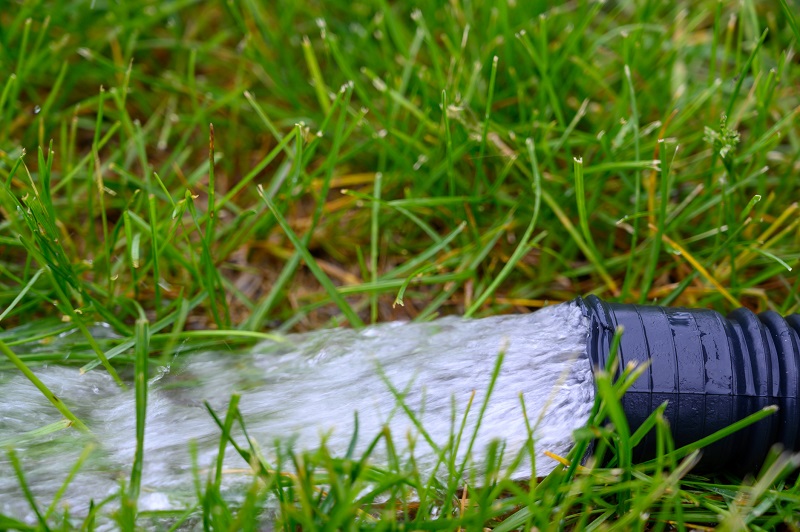 If your basement has a sump pump, you probably know how important it is. If that system fails, your basement will fill up with excess moisture, leading to dangerous mold growth. Beyond that point, it can flood, which can cause serious damage to your floors, your furniture, your fixtures, and even your foundation.
Every good sump pump installation project takes great care in the placement of the sump pump, as well as the discharge line. That drainage line is how all that excess water leaves your basement. If it stops working, the pump stops working. If a discharge line becomes frozen, pinched, clogged up, or if it's been installed improperly, the sump pump can overheat in its effort to expel water. If that continues, you'll likely need a sump pump repair or replacement.
If you have a problem with your discharge line that is causing your pump to struggle to do its job, you might want to know if the line can be repaired or if it should be replaced. If your line is buried, it's going to be hard to tell, and if you dig to examine the line you may damage the line further, causing more problems. It's probably a good idea to have a plumber assess underground discharge lines for this reason. If the line has an exposed outlet point at the end, examine it for any signs of obstruction. Unclog it if you can. Once it's clear, you can at least examine a bit of the discharge line to see if it seems strong and sturdy, or if you should have a tougher sort of line installed.
If your discharge line is not buried, this job is much easier. Inspect the line for damage. If it's obstructed, see if you can clear it, but be careful to not cause any damage. If the line has holes or cracks or any other signs of significant damage, it will likely need to be replaced, and probably with something of a more durable material or design. After all, you don't want to repeat this problem again in a few years. If you want a more certain assessment of whether your discharge line needs to be repaired or replaced, have a professional come and have a look.
For all your plumbing and electrical needs, call Hoover. Established in 1980, Hoover Electric, Plumbing, Heating, and Cooling has been serving customers in Southeast Michigan ever since, offering courteous, professional service. Because we offer all the services you need for residential maintenance under one roof, we're able to offer extremely competitive pricing while maintaining great customer service and guaranteed satisfaction. When you're looking for top-quality electrical, plumbing, heating, or cooling services in Clinton Township and Troy, MI, contact Hoover through our website or call 586-232-9204 today.