Skip to Content
Before HVAC Repair in Clinton Township, Try These Fixes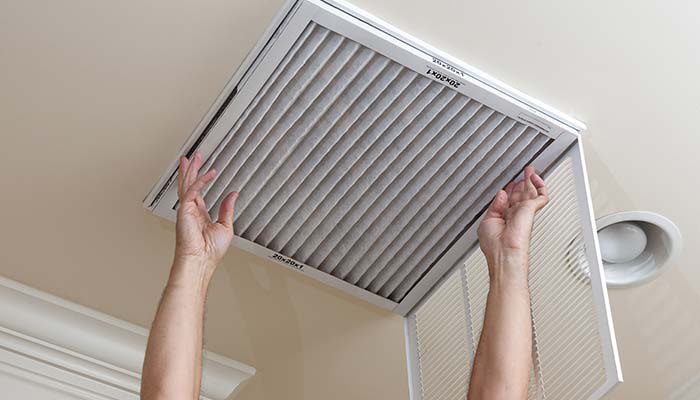 If your heating and cooling system malfunctions, most homeowners' first instinct is to call for HVAC repair right away. While most HVAC issues do require professional repairs, it's wise to check a few things on your own first. Even if it doesn't end up being a simple fix, you have a sense of the problem before a technician arrives.
If you're having trouble with your heating and cooling system, try the following tips before calling to schedule professional HVAC repair in Clinton Township, Michigan.
Check Thermostat
Whatever the cause of your HVAC issue, double-check your thermostat heating or cooling selector switch is properly set. It may seem obvious, but it may save scheduling an HVAC repair service call. Common problems include a thermostat setting error, a thermostat out of batteries, or someone changing the settings without your knowledge.
Temperature Extremes
If temperatures outside are extremely hot or cold, your air conditioner or furnace may not be able to operate as efficiently. This doesn't necessarily mean anything is wrong with your home's HVAC system. You may just need to supplement your air conditioner with fans or furnace with a space heater temporarily. If the temperature is normal for the season, however, and your furnace blows cold air or shuts off before the room's warm, do call us!
Change Filter
If your heater isn't blowing enough warm air, a clogged air filter may be to blame, which happens if you neglect to change or clean it often enough. To prevent airflow obstructions and stress on your HVAC system, the U.S. Department of Energy recommends checking air filters monthly. Change as necessary, usually every two to three months.
Check Pilot Light
If your gas furnace's pilot light is out, your heating system won't produce heat. Before calling an HVAC repair pro, try relighting the pilot light to see if that remedies your issue. If that works, you've likely solved your problem. Won't relight? Call a certified HVAC technician to diagnose and remedy the issue. If you're uncomfortable attempting to relight the flame, call us. We're happy to help.
Check Circuit Breaker
Sometimes, it's possible to trace HVAC system woes to an overloaded circuit. If the breaker for your HVAC unit tripped, reset it and see if your system starts again. If the breaker is fine and your home's heating and cooling problems persist, the issue is likely located elsewhere. You should call Hoover for an HVAC repair technician.
Inspect Outdoor Unit
If indoor HVAC and electrical components are in working order, your next step is to check your outdoor unit. First, check to make sure your unit isn't frozen. If you notice any ice, turn it off. Next, make sure the filter and supply vents are open and free from obstructions by at least three feet. Sometimes yard waste or debris from storms or wind activity obstructs airflow or gets inside the compressor box.
Call the Experienced HVAC Repair Pros – Hoover in Clinton Township & Troy, MI
If none of the HVAC repair tips remedied your heating or cooling issue, then call Hoover Electric, Plumbing, Heating & Cooling. Our expert certified HVAC repair technicians inspect the entire system, diagnose any serious issues, and make an HVAC repair if needed. Our team services and repairs all brands of heating and air equipment.