Skip to Content
3 Signs You Need to Replace a Furnace in Clinton Township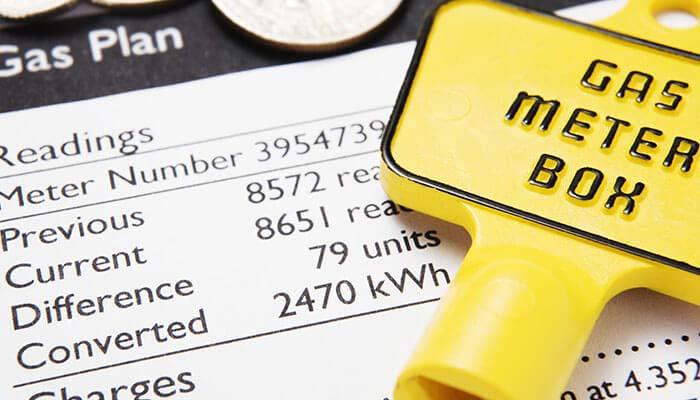 Furnaces don't last forever – at some point, it's necessary to replace a furnace in your Clinton Township home. To replace a furnace is a significant investment, so be prepared ahead of time to make a smart purchase decision.
Watch for these three tell-tale signs it's time to replace your furnace and get a jump start on investigating your upgrade options!
Replace a Furnace Sign One: High Energy Bills
As the years pass, your furnace loses efficiency. It doesn't matter what the Energy Guide label says. After several years of service, your furnace likely isn't operating at its original efficiency rating. It may not even be close!
Lower efficiency levels mean more energy is consumed to heat your home. Higher energy consumption equals higher energy bills. Your furnace alone may be the cause of a heating bill much higher this year than it was in the past.
If your heating bill is higher and there's no reasonable explanation for it, such as a colder winter or increased heating system usage, replace your furnace to bring your energy bills back down. The efficiency rating of your new furnace, as well as proper installation, affects the savings an upgrade brings your household.
Replace a Furnace Sign Two: Discomfort
Does your heating system have a hard time keeping up with demand during the winter months? Are you turning up the thermostat while still turning to blankets and extra layers to feel the warmth you want?
If so, deciding to replace your furnace delivers reliable comfort without wearing every sweater and fuzzy sock set you own.
Just as furnaces lose efficiency over time, their performance abilities also decrease. Later in its useful service life, your furnace isn't able to keep up with the heating demand it once handled with no problem.
The lowered performance also contributes to lower energy efficiency. This is because the furnace must draw more power to do the same job it used to. This ultimately causes energy waste.
Replace a furnace in your Clinton Township home and gain the consistent warmth and comfort you expect your furnace to provide through the winter.
Replace a Furnace Sign Three: Frequent Repairs
Noticing a trend about old furnaces yet? Decrease energy efficiency and performance go along with more repair needs.
Furnaces experience more frequent breakdowns and subsequent repairs in their last two years of service life. Replace your furnace and you won't need to see our wonderful HVAC technicians quite so often!
When you replace a furnace experiencing excessive repair needs, you save a great deal of money. Replace your furnace and forego constant repairs, which any household budget appreciates.
Conclusion: Higher Bills, Lower Comfort, Less Reliability Mean it's Time to Replace a Furnace
Don't be forced to make a rushed purchase decision because you're suddenly without heat thanks to a broken furnace! When you recognize the signs to replace your furnace, you have the capacity to research equipment upgrade options and schedule replacement ahead of time to eliminate discomfort.
We also offer finance options for unexpected major purchases. Don't go without heat or compromise your safety when you can finance. When it's time to replace a furnace, call Hoover Electric, Plumbing, Heating & Cooling for expert installation of the best heating equipment available!